FullBend: A 100% electric tube bending machine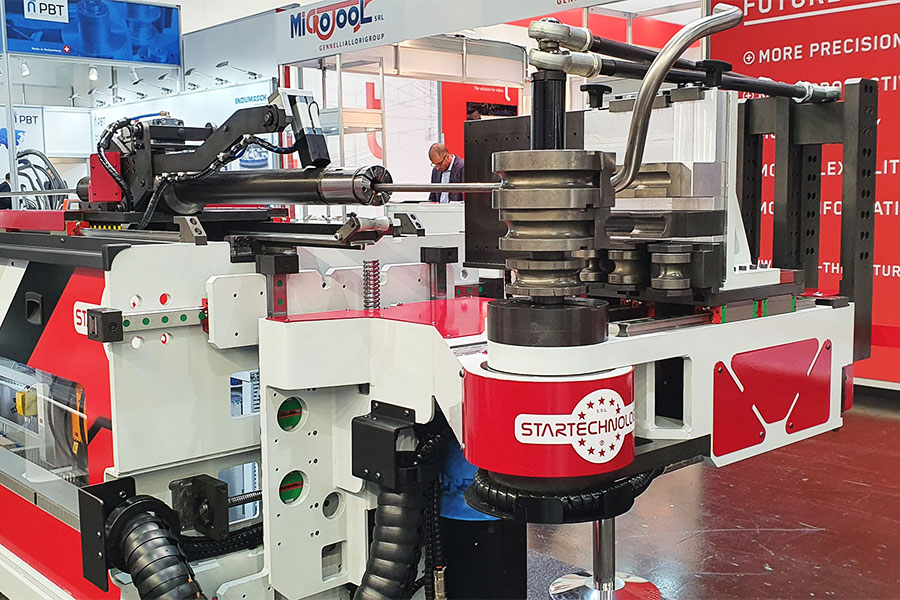 Customization and high levels of automation in one tube bending machine
The FullBend tube bending machine is a full-electric machine designed to offer customers extreme customization flexibility and the highest level of automation. The full CNC motorization of all movements of the multi-level machine allows it to be configured to suit different customer needs. The plant management software, with its simple interface, provides intuitive readability and offers 3D simulation of the bending cycle.
The compactness of the bending head facilitates the production of rather complex parts. The wide range of accessories allows excellent bending quality with the possibility of integration with cutting, punching and marking units. In addition, the system has been prepared for intervention with remote assistance for support. The interchangeable through-shaft was made so that pre-existing bending tools could be used, which could be replaced quickly due to the fast set-up of the equipment. FullBend is the ideal tube bending machine when excellent quality combined with high productivity is needed.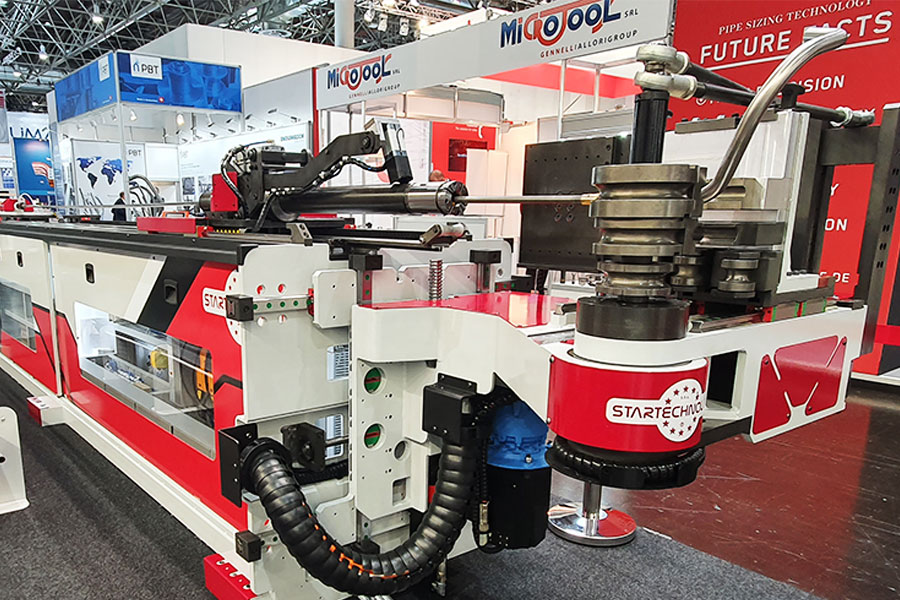 Bending machine with energy-saving electrical system
FullBend is special not only for all the automation and customization features that set it apart but also for its innovative energy-saving electrical system. In fact, it mounts a Dc Bus energy-saving system with active current regeneration, which allows energy savings of up to 40% of the absorbed power. In a historical moment like this, it is really important to find efficient solutions that allow you to reduce consumption and always have less on the environmental impact. With FullBend, the intent is to create a synergistic dialogue between automation and sustainability.